Description
2019 September New Stock. Bookstand is a new style. The height adjustment is a handle-winding mechanism. Product images to be updated soon.
Features:
Large Desktop: Sprite 2018 Model has a large desktop 76.50cm x 55cm, offering children an extensive working area
Improved Design: Both the desk and the chair frames have been redesigned to provide better stability and comfort
Height Adjustable:  Sprite Desks are suitable for children from age 3 to early teens (for children up to 1.70 metres tall); Desk height can be adjusted from 52 cm – 76 cm; Chair height can be adjusted from 33 cm – 45 cm
Tilting Desktop: The desktop can be tilted at any angles between 0-50 degrees for children to read, write and paint. Children will enjoy using their Sprite desks
Desktop can be painted on: To add more fun, children may draw on the desktop using water colour paint, then wipe clean (water colour paint only). The desktop is white colour, made of MDF coated with melamine, easy to clean
Pull-out Storage Tray: A pull-out tray underneath the desktop for storing books and stationery
Frame material: Solid tubular steel
Promotes good posture and vision
Bear Shape Design: Both the LED Lamp and the Bookstand are bear shaped to add more fun. The LED Lamp has a digital display to provide practical information
Materials:
MDF (white surface coated with melamine): Desktop
EVA Plastic (for soft touch): Desktop edges
HDPE (hard wearing): Chair Seat and Chair Back
Tubular Steel: Desk Frame and Chair Frame
Dimensions:
Desk: L 76.50cm x W 55cm x H 52cm – 76cm
Chair: L 38cm x L 36cm x H 33cm – 45cm
Net Weight:
Gross Weight:
How to Adjust the Height:
To raise the desk or chair: Gently pull up the desk or chair to the right height notch by notch.
To lower the desk or chair: Gently pull up to the highest level, then push down to the bottom level. From here, lift up notch by notch.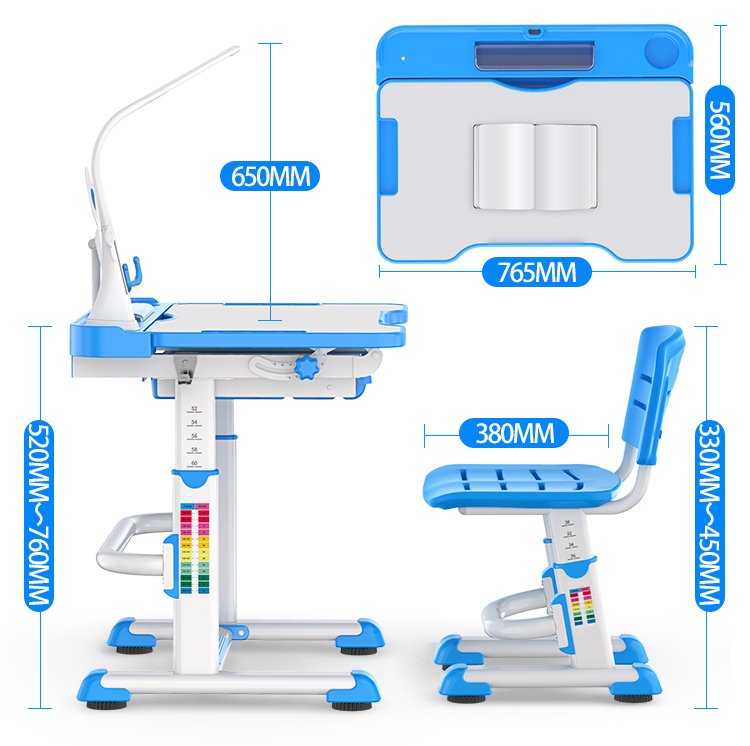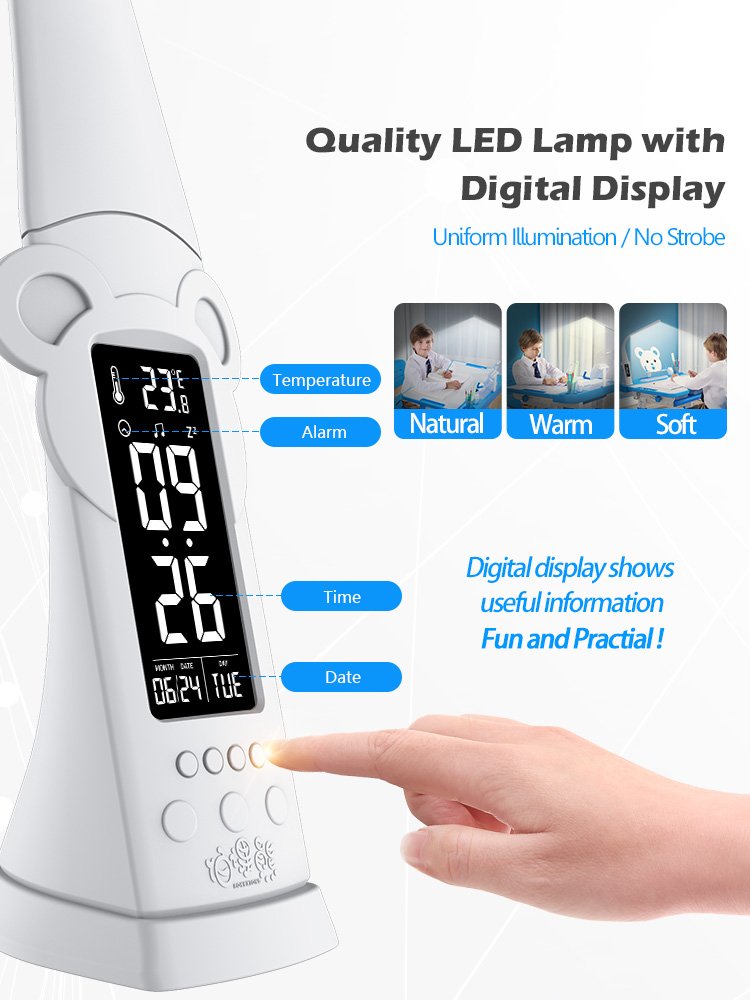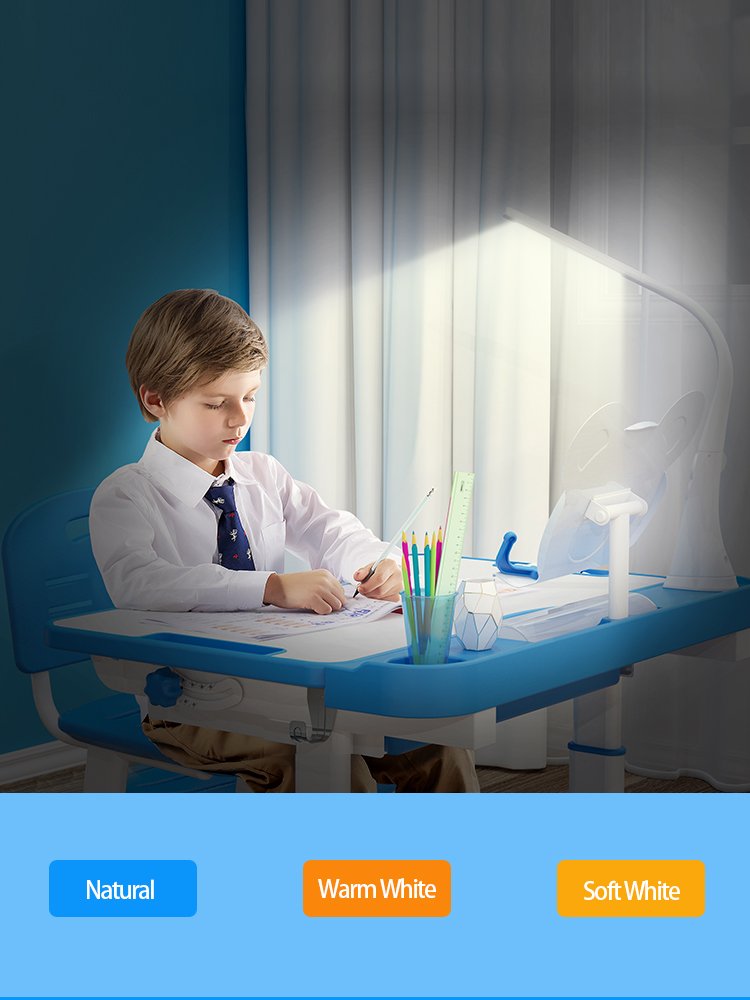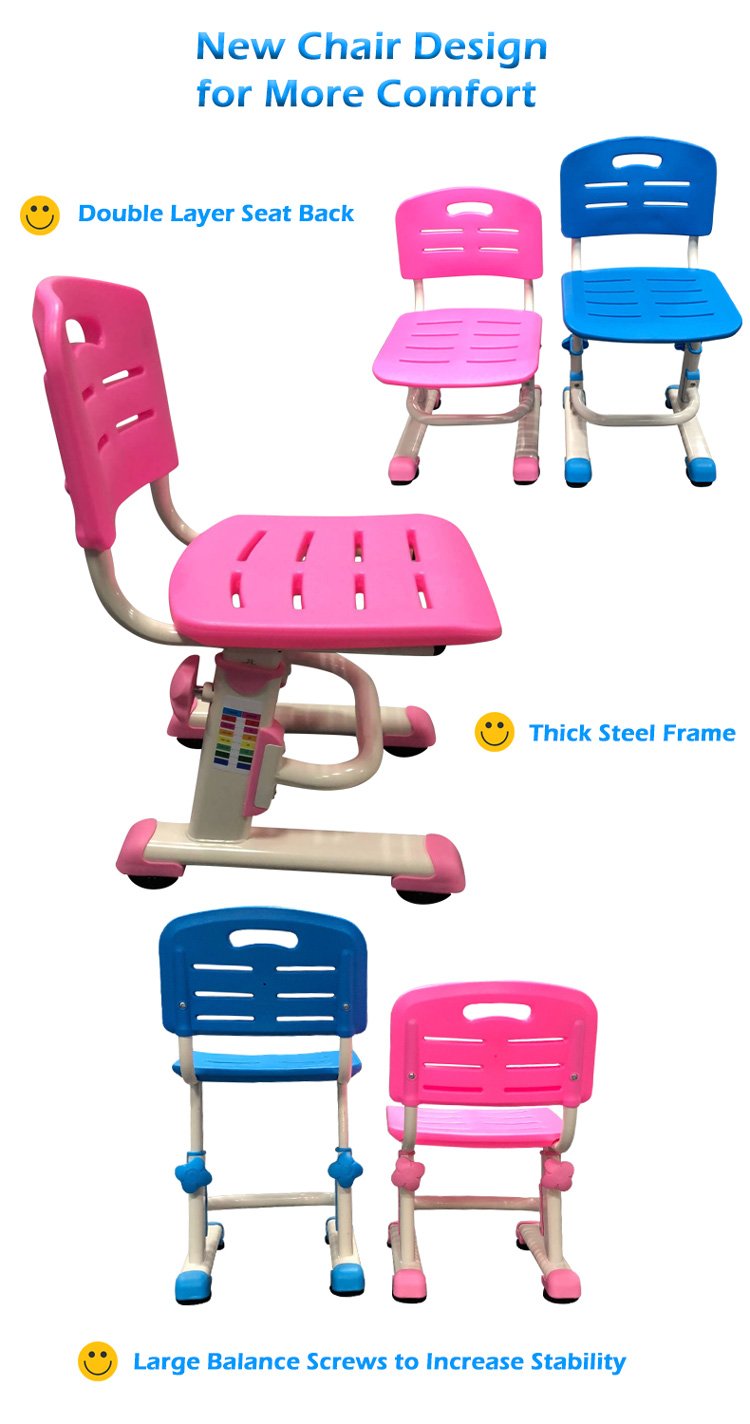 Sprite Pink Desk
Average rating:
0 reviews