Description
NOTE: We have identified a quality issue on the desktop of our Green Mini. Some of the desks' pencil slots plastic may have distinctive stretch marks or cracks. Therefore, we reduce the price to £69 to reflect this issue. If you purchase Mini Green, you accept that you have understood this notice. We DO NOT ACCEPT RETURNS simply for this issue. Please see images below for this issue.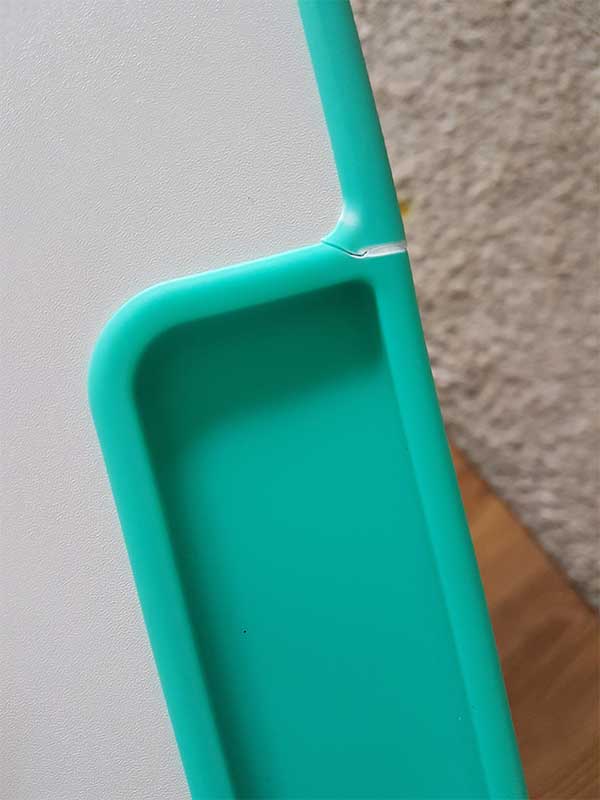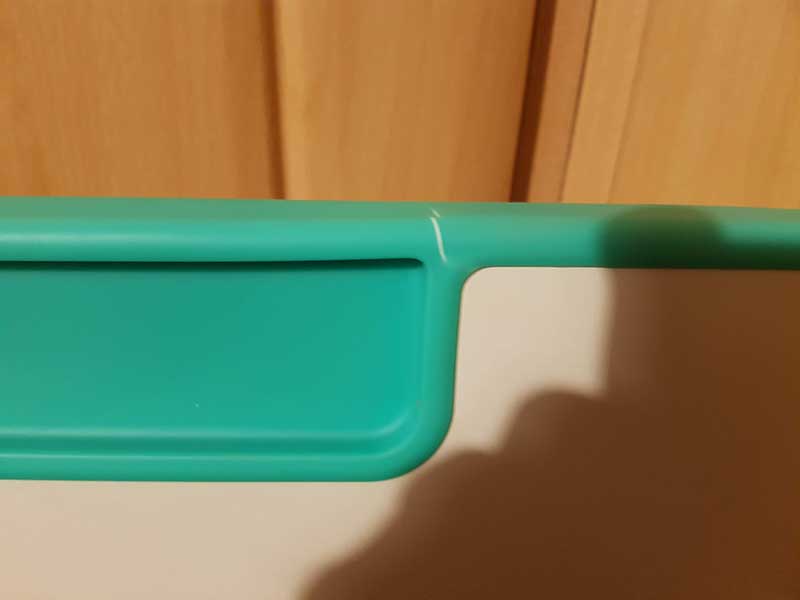 Features:
1. Height Adjustable: Desk can be adjusted from 52cm to 76cm; chair can be adjusted from 33cm to 45cm, so can be used by children from around age 3 to early teens (approx. 1.70 metres tall).
2. U Shape Frame Offering the Most Stability: The sturdy frame is supported by wide diameter U shaped supporting bars, which give greater strength and stability.
3. Top Quality Materials Ensuring Long Lasting Use: Both desk and chair frame are made of high grade quality steel. This is why our Mini desk weighs 17kg compared to other similar products on the market, which range from only 12kg to 15kg.
4. Ergonomically Designed to promote good posture and vision. Children will enjoy doing their homework and school projects on their Best Desk.
5. Tiltable Desktop can be tilted at any angle between 0-40 degrees for reading, writing and painting.
6. A Pull-out Tray underneath the desktop for storing stationery and books. Desk and Chair Corners are All Rounded to ensure safety.
7. A FREE fluffy Green Bear Seat Pad will keep your little one warm in the cold weather and relieve tiredness after sitting for a long time.
Materials:
* MDF (MDF is an engineered wood product made by breaking down hardwood or softwood residuals into wood fibres)
* Tubular Steel
* EVA and HDPE Plastics
Desk and Chair Dimensions:
* Desk Height 52-76cm
* Chair Height 33-45cm
* Desktop: L70cm x W39cm
* Chair Seat: L38cm x W36cm
Weight: N.W. 17.30kg; G.W. 18.80kg
Best Desk Quality Children Desks Chairs
Average rating:
0 reviews