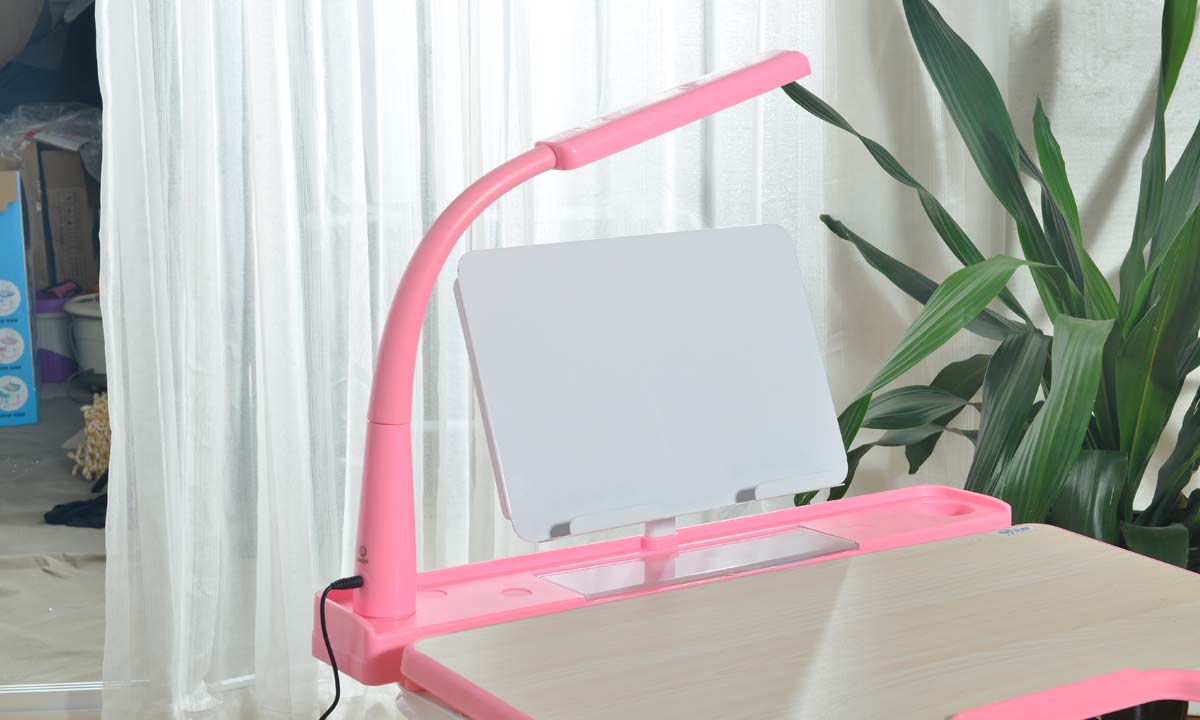 We love this stylish children's LED desk lamp.  It is a perfect accessory to our Best Desk product range.  It can rotates through 360 degrees, can be angled to adjust to different needs whenever kids are reading, writing or painting.
Features:
Can be attached to all our desks
No flicker
Four settings
Soft lighting
Energy efficient
Near natural light
Conforming to EU standards
Specifications:
Voltage: DC12V
Output Current: 390mA
Max Power: 12W
Colour Temperature: 5800K±500
Material: ABS
Light Source: LED
Color Rendering Index: appx.82Ra
Length and Width: 68.5cm x 5.2cm
Lamp Base Diametre: 4.7cm
Net Weight: 0.62kg
Available for use with all our desks, the LED lamp has four settings to adapt to different lighting conditions.
Made from ABS, a heat resistant material, it uses high efficiency electronic ballast, so starts quickly with no flicker, protecting your eyesight through soft lighting and good colour rendering.
The lamp is conforming to the EU standard and has a CE marking affixed.
Maxi with and without LED lamp and bookstand