Our largest height adjustable ergonomic kids desk is called Sprite. It is fun, lively and joyful. It has two distinctive features that are really attractive to children as well as their parents and grandparents: it has a pull-out tray to store stationery and its desktop can be painted using water colour paints.
When children accidentally spill paint on their tables or desks, the first reaction of parents is: oh, no, quick, fetch a damp cloth! Now, with Sprite Pink Desk or Sprite Blue Desk, you will never worry about this "accident" any more. On the contrary, personalise the kid's desk by painting their own drawings on the desktop. Wow, "the pirate and the ship you drew is excellent!" Oh, you don't like  it any more? Don't worry, let 's wipe it clean!
With a pull-out tray, children really feel they have their own office, just like mummy and daddy. Let's put away things neatly and tidy away all the little things.
Features:
Both desk and chair are height adjustable
Desktop coated with melamine so it can be painted with water colour paint and easily wiped clean (Only Water Colour Pens; Please Keep Desktop Dry)
Pull-out tray storage
FREE Steel bookstand
LED Lamp is included in the price
Dimensions:
Desktop: 70cm x 52cm
Chair top: 38cm x 34cm
Weight:
Net: 22kg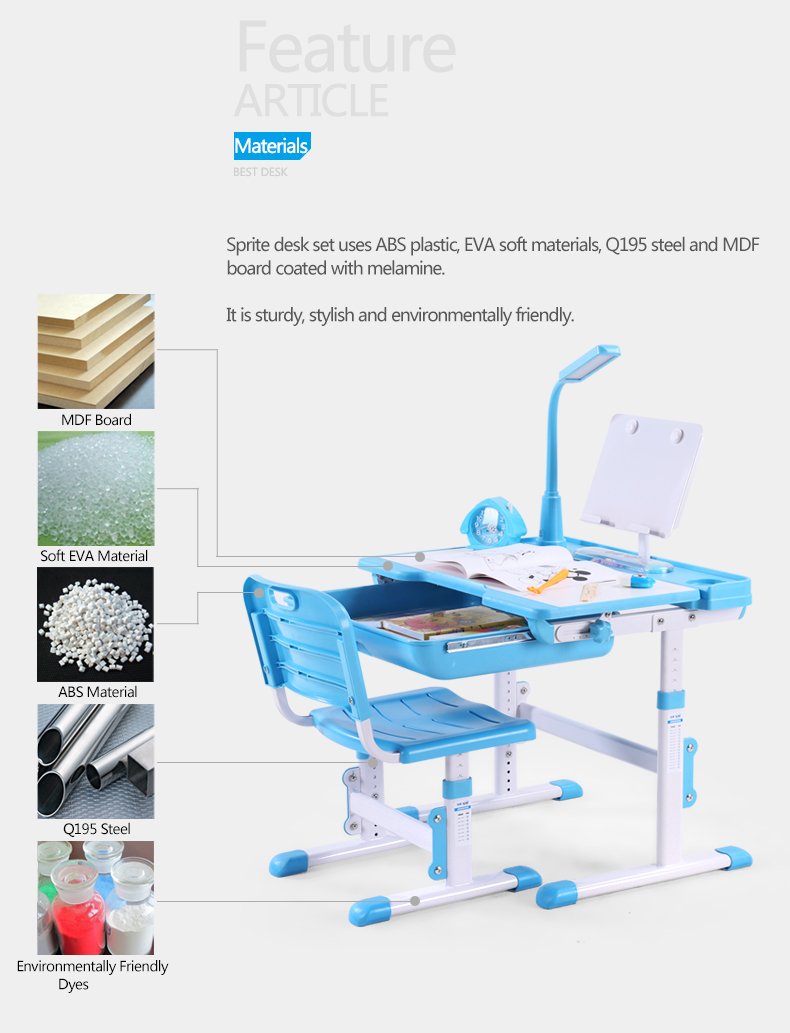 Best Desk - Quality Kids Desks Chairs and Storage
Average rating:
0 reviews